If you have a two-bedroom annexe in mind with a Kingsize bedroom, walk-in wardrobe and en-suite in mind you'll love The Silvermere. Prices start at just £128,494 for your complete annexe.
If you love open plan living but you prefer the kitchen to be in a more defined space of its own, The Silvermere floor plan may be just what you had in mind. Each floor plan in this popular range has a large open plan living space with French doors opening out onto the garden. There is ample room in all 3 floor plans for a dining area and with a wall mounted TV you have all the elements of our preferred modern living space style in a stunning garden annexe.
Each floor plan features a large Kingsize bedroom with en-suite and walk-in wardrobe and a second single bedroom that could easily double as a computer or craft room if required. Making The Silvermere your perfect garden annexe is easy with all our internal and external style choices that come as standard with every garden annexe.
The two-bedroom Silvermere is available in the following three sizes. 
*Please note that all floor plans are for illustration purposes only. We will work with you to ensure your floor plan is right for you and your needs.
12,000mm x 6,250mm (39′-4 1/2″ x 20′-6 1/8″)
| Flat Roof | Pent Roof | Pitched Roof |
| --- | --- | --- |
| £128,494 | £132,122 | £135,347 |
13,000mm x 6,500mm (42′-7 3/4″ x 21′-3 7/8″)
| Flat Roof | Pent Roof | Pitched Roof |
| --- | --- | --- |
| £141,451 | £145,539 | £149,173 |
15,500mm x 6,600mm (50′-10 1/4″ x 21′-7 7/8″)
| Flat Roof | Pent Roof | Pitched Roof |
| --- | --- | --- |
| £157,204 | £162,154 | £166,552 |
We've put together a style suggestion for the Silvermere from our wide range of interior finishes. 
*please note soft furnishings & furniture items such as sofas not included with custom annexes.
Key Features of The Silvermere
Your heart will skip a beat.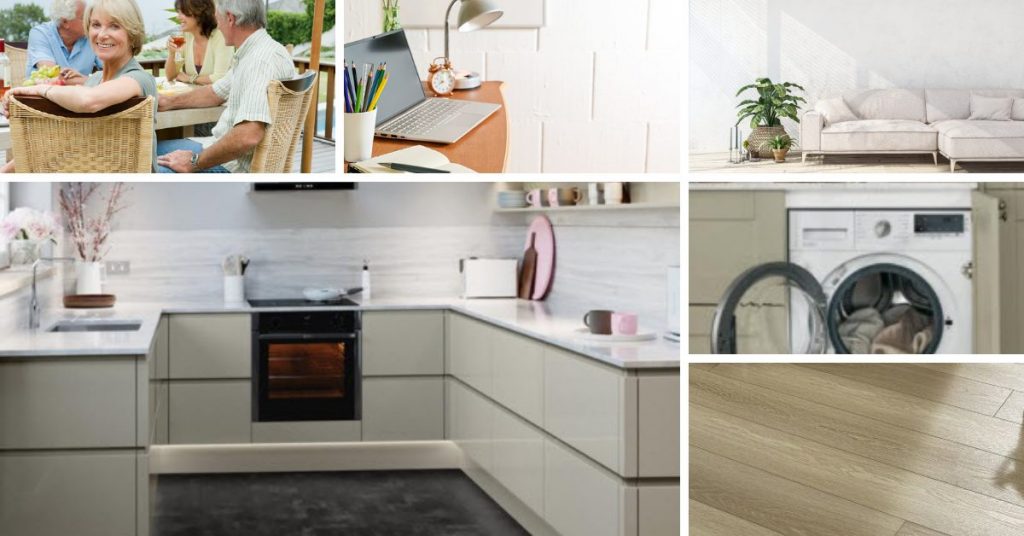 Howdens Fairford shaker style kitchens (choice of 12 colours) 
Premium flooring ranges for a luxury finish throughout (choice of colours & styles)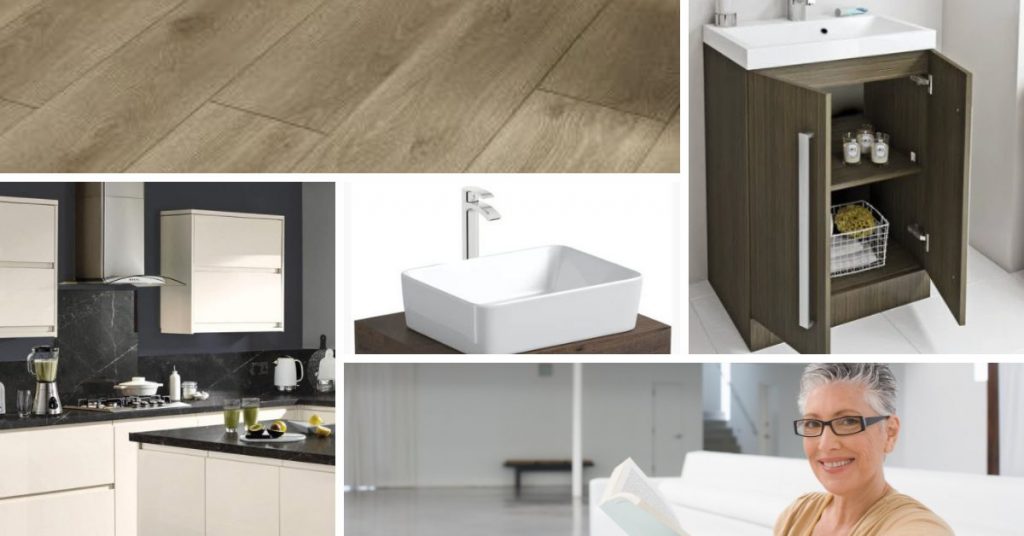 Clerkenwell gloss Howdens kitchens (choice of colours) 
Choice of vanity units for your annexe bathroom
Choice of premium floor coverings 
Floor standing or wall hung vanity units (choice of colours & styles) 
Custom Annexe Specification
We take great pride in the fact that no two CLL annexes are the same. Should we have the privilege of building your home, we will ensure that it is tailored to your exact requirements. From windows to wardrobes, facias to flooring, you are in complete control over the design and style of your dream garden home.
Please be sure to talk to annexe experts such as ourselves before you submit anything to your Local Planning Authority. No two LPA's deal with annexes the same way – some have restrictions in place that rule out an onside build completely, whilst others embrace the social, economic and sustainable aspect of multi-generational living as outlined within the National Planning Policy.
How Can We Help You Today?
Other Custom Annexes We Think You'll Love Based On Your Selection So Far ...
If you love the idea of a little cottage as your perfect retirement option for annexe living then our one bedroom L-shaped Coniston annexe may be the perfect choice for you.…
If you are looking for a two-bedroom custom granny annexe with a difference, your search may be over when you discover the stunning features that comes with The Grasmere.…
If you are looking for a two-bedroom granny annexe with everything you need for downsizing to be near a member of your family, The Buttermere is a great floor plan for you.…